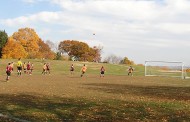 Registration for the Fall 2019 season is now open through June 15.
Late Registration starts June 15. Signing up during Late Registration means that late fees may be added and space on a team is not guaranteed, particularly for Grade 2 and above.  We field well over 2000 players per year and the number of teams we can field is dictated by the number of players that register during the open registration period.
Please use your EXISTING family account so that we retain your player's history – if you create a new account and player record(s), we cannot guarantee placement on the same team.
Coaches – all returning coaches should register to volunteer in AdminSports at the time of player registration – please verify your primary email address and phone numbers when you register.  We cannot add you to a roster unless you are registered.
Please click here to register (fee schedule) – and, like us on Facebook!
Any questions?  Please Contact Us.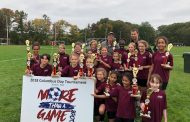 The ASC had 19 (!) teams participate in the Natick Tournament this past weekend.  In addition to being honored with not one, but two Sportsmanship Awards, 6 Arlington teams competed in the finals.
The boys grade 8 Aces (BAYS Division 1A) won the tournament in the Boys U14 Alpha group, with the girls grade 5 Wolverines (BAYS Division 3E)winning the Girls U11 Gamma group. Congratulations to all teams on a successful tournament weekend!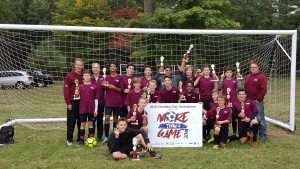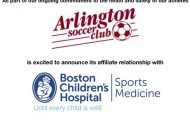 Boston Children's Hospital Affiliate Program
Arlington Soccer Club is a proud to announce it is a Boston Children's Hospital Sports Medicine affiliate.  As an affiliate, members of the Arlington Soccer Club have access to the following benefits:
A sports medicine priority phone line available Monday through

Friday

,

7:30am

–

4:30pm.

Access to a

Saturday

Urgent Sports Medicine Clinic at 319 Longwood Avenue, 6th floor, Boston, offered 

9am-3pm

September through May.
Access to FasTrac, a free phone app that provides fast and direct phone and email access to Boston Children's world-renowned experts when you need a sports medicine appointment.
To learn more about Boston Children's Hospital Sports Medicine programs and injury prevention please visit bostonchildrens.org/sportsmed.
HELPFUL PHONE NUMBERS
Priority and urgent appointments 857-218-5093
Urgent Sports Medicine Clinic 617-834-3098
Concussion Clinic 781-216-1328 or 617-355-3501
Radiology Scheduling 617-919-SCAN
The Michel Center for Sports Injury Prevention 781-373-2760
With locations in Boston, Lexington, Peabody, Waltham and Weymouth, specialized care is always within reach.
FasTrac is a phone app, so be sure to view this web page on your phone when downloading the app.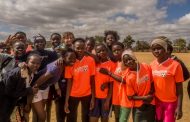 Thanks to the efforts of long-time ASC intown coach, Steve McHugh, a town in Zambia recently received a shipment of donated ASC equipment and uniforms. The message from the coordinator on the ground indicated…"the school cancelled classes and it was quite a morning…the soccer games, 3 of them… went on for hours. It turned into a field day for the kids; younger kids were playing games like tag, with sock balls and plastic bag balls. Most of the kids kicked off their shoes and played in socks or barefoot on grassy dirt with stones, etc. The girls played at the level of JV teams – fun to watch!"