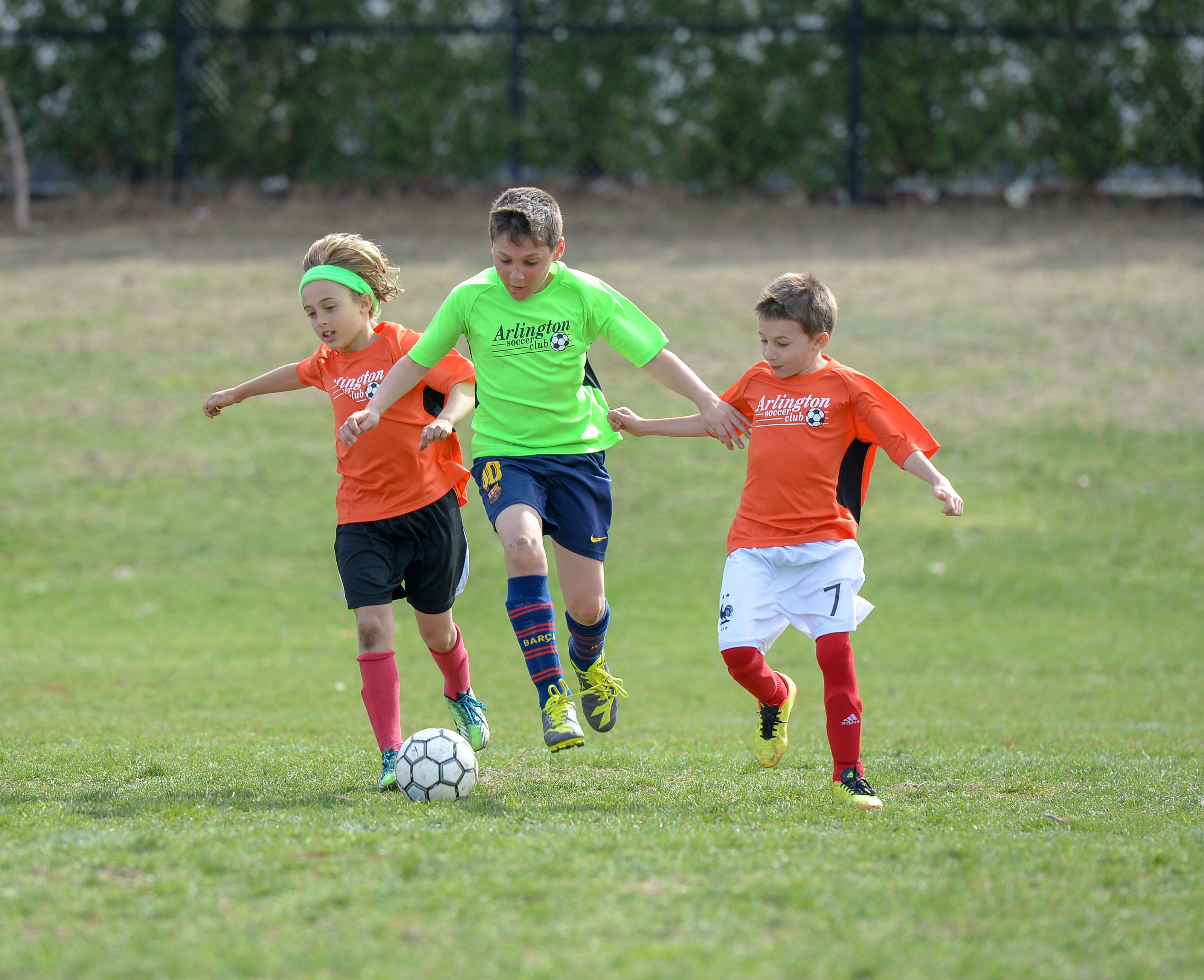 The Grade 2 league is a soccer program for second graders. Girls and boys play on separate teams and in separate divisions. At this level, the kids experience and play a "real game of soccer" for the first time. The objective of the program is to provide an opportunity to play and learn the game of soccer in a relaxed atmosphere without having to travel to other towns.
The fields are much larger than the clinic level fields, and the play is controlled by a referee. Large goals, keepers, throw-ins, goal kicks, corner kicks, and indirect kicks are introduced in this league. The development of individual player skills and sportsmanship is emphasized by the coaches, and team skills are introduced. The games are not results oriented and the children are given equal playing time. The focus is on participation, having fun, and learning the sport of soccer.
Teams consist of players with varying skill levels and are competitively balanced before the fall season based on input from the prior season's clinic coaches. Scores are tracked by the Grade 2 League Director during the fall season to create a competitive game schedule in the spring. The schedule consists of 10 games per season starting in early September for the Fall season.
Games are played on Sunday afternoons, at one of three times and on several different fields. The full game schedule is made available prior to the start of the season. Teams practice once a week on a weekday afternoon or early evening. Optional skills clinics are run by professional coaches that are hired by the ASC.