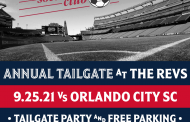 Lots of fun and great soccer at the tailgate!
Saturday night's tailgate at the New England Revolution was a huge success!
Over 710 players and families attended and enjoyed a special evening.
Thank you to everyone that contributed and pitched in to make this annual event happen!
We're looking forward to seeing you there next year!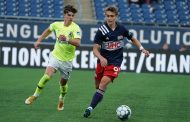 The New England Revolution II signed 16-year old Noel Buck to a USL League One contract on Tuesday, June 22.  The Arlington native and Arlington Soccer Club alumnus has appeared in eight matches (four starts) for the Revolution II this season in his professional debut, scoring a team-high three goals.  Buck has played for the Revolution Academy program since 2017.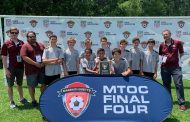 The ASC B6 Lightning, representing the Arlington Soccer Club (ASC) and Boston Area Youth Soccer League (BAYS), topped off a spectacular 8-0 post-season run by going undefeated in group play over two days and then wining their semi-final and finals on Sunday in convincing fashion to be crowned 2021 Massachusetts Tournament of Champions (MTOC) for Boys Grade 6 Division 2.
The Lightning, who finished their regular season 9-1-0 in BAYS Grade 6 D2B, advanced to MTOC after winning the BAYS Grade 6 D2 Championship with a 5-0 over Natick in the quarterfinals, and then defeating D2A runner-up Holliston 3-2 (?) in the semi-finals and D2A Champion Southboro 5-0 in the BAYS Final.
In group play at MTOC the Lightning scored 12 goals while keeping three clean sheets in a sweep over town-league champions Southwick, Marshfield and Acushnet, advanced the to the semi-finals where they notched a 6-2 victory over Andover, and then triumphed 4-0 over Worcester in the MTOC Finals.
The Lightning did the ASC and BAYS proud throughout with both their sportsmanship as well their entertaining and often beautiful quality of play.
Congratulations to the ASC B6 Lightning. Well-done boys!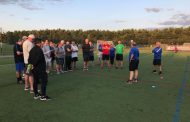 2021 US Soccer D License – Blended Format
Registration is open for the Mass Youth Soccer Blended D License beginning on July 26th.
Virtual Classroom sessions will take place from July – November with 2 candidates attending an in-person field event in Lancaster on November 13, 2021.
Click here for further information on the D License
2021 US Soccer C License: July – October
Mass Youth Soccer is excited to host a US Soccer C License in collaboration with New Hampshire Soccer Association.
Virtual Classroom sessions for the C License begin in July 2021 with candidates attending 1 in-person meeting hosted at Devens/Lancaster, MA from October 8-11.
To be eligible for the C License, candidates must have held a National D License for 12 months.
Click here for further information on the C License
Mass Youth Soccer will be hosting 4v4, 7v7, 9v9 and 11v11 courses throughout June and July.
Please visit the upcoming courses page for full course listings and registration links:
mayouthsoccer.org/coaches/upcoming-education-courses/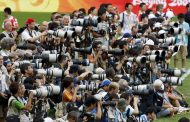 Keep sending your best photo of ASC players in action to our photo email: asc.arlingtonma@gmail.com.