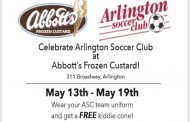 Arlington Soccer Club is proud to celebrate Abbott's Frozen Custard new Arlington location at 311 Broadway!
Stop by Abbott's in your ASC team uniform between May 13th and May 19th and you will receive a FREE kiddie cone!
Bring a Team Picture!
Abbott's will be hanging Arlington sports team pictures on the walls. Show your ASC team spirit and help decorate their new space.
Thank you to Abbott's!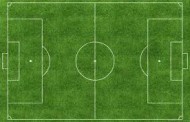 Tryouts for the 2020 Premier teams are on June 3 and June 5, 6:45-8:30pm, at AC Turf.  Players must be in high school during the 2019-2020 school year to tryout. Current 8th grade players are eligible and players from neighboring towns are also welcome.
The spring tryout schedule can be found here.
Please sign-up for the tryouts!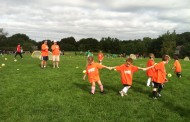 Please join the Arlington Soccer Club in supporting the installation of a wind sculpture garden at Bishop School in memory of Charlie Buck, a valued ASC player and teammate. Charlie was an avid soccer player and ASC was a big part of his life before he passed away in 2016 at the young age of 8. Charlie's joyful spirit lives on in the legacy he leaves behind in our community.

The sculpture 
will be dedicated to all the children of the Bishop School who find joy in the face of adversity.