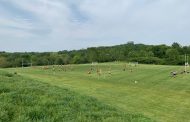 Thank you to the nearly 600 players who attended tryouts this spring…and to the 70+ evaluators and coordinators who worked the 20 tryouts.  Teams were selected by a slate of approximately 8 evaluators per gender/age group.  The rosters for the Arlington Soccer Club BAYS select teams for Fall 2019-Spring 2020 are indicated here.
Congratulations to all chosen, and a reminder that playing for an ASC select team is a two-season commitment, with a 50% practice and 90% game attendance expectation.
For those who were not placed on a select team, please remember that the vast majority of our club is comprised of players who do not participate on select teams.  We field approximately 95 BAYS and 35 intown teams for grades 3 and up each season; select teams represent less than 20% of our total teams.
All non-select players in grades 3 and 4 will be placed on an intown team – we are fortunate, due to player volume, to be able to run a very robust intown league in these age groups.  All non-select players in grades 5 and up will be placed on BAYS teams, competing in D3 and D4.  All non-select teams will be formed by August.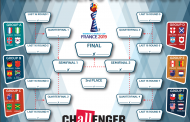 The US Womens National Team are one of the most succesful soccer teams (men or women) in history. With 3 World Cups, 4 Olympic gold medals, 8 CONCACAF Gold Cups, and 10 Algarve Cups. They kick off their 2019 World Cup campaign on Tuesday June 11th. We are sharing this World Cup schedule with our members to make sure you don't miss any USWNT action and to hopefully encourage our players to watch as much soccer as possible this summer! As France host what is set to be one of the most competitive women's World Cups ever, Arlington Soccer Club want to wish our women good luck against the worlds best!