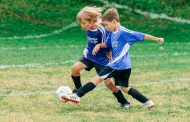 Usually, our spring weeks consist of coaching, playing and watching soccer with little time for much else. Which makes us wonder how our community of youth soccer players and parents are reacting to these changes?
We have witnessed an overwhelmingly positive reaction from the amazing children in our community. People continue to try to connect, safely, as well as finding new and creative ways of sharing messages of positivity in our community. They have inspired me to question, as your Director of Coaching, what am I doing for you?
Where We Stand
We now know for sure that we will not be on the fields with our teammates this season. While this is frustrating, disappointing and even upsetting, I continue to remind myself what being a part of ASC and the wider soccer community is actually all about. What do we love about soccer? We love being a part of a team, putting on our team jerseys, self-improvement, fun and so much more.
How We Respond
ASC supports all of our members and we are committed to creating new opportunities to enjoy playing soccer, learning new skills and connecting with our teammates. I invite you to engage with ASC and your teammates in our "virtual" spring season. We believe that putting on your jersey and getting the soccer balls out will provide an outlet for our members to step away from the new daily pressures and bring us closer together.
What's Available To You?
Live Practices: via ASC's YouTube channel (make sure you subscribe!). These will be offered to all of our players from Grade 1 and above.
Stay Active Resource Center: located in the Virtual Season section.  This resource provides age-appropriate activities which our players can run independently (or maybe they reach out to their teammates and create a schedule to participate 'together') which will go a long way to help them improve or even just maintain their technical abilities during this period.
Skill Challenges: posted on all of our social channels, please follow and connect with us here:
Instagram link: https://www.instagram.com/arlingtonsoccerclub/
Facebook link: https://www.facebook.com/Arlingtonsoccerclub/ 
We stand by our club motto more than ever; Keeping it fun!
On behalf of ASC, please stay safe and stay active.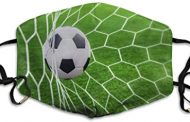 Dear Arlington Soccer Club Community, 
I hope that this letter finds you and your family safe and healthy. At this time of year when the temperatures slowly rise and the grass starts to turn green, as a soccer community we typically would be well into enjoying the fourth weekend of the spring season. With sadness and regret, but unsurprisingly, we are reaching out to let you know that we must cancel the spring soccer season.
After we suspended the Winter Soccer Program on March 9, we realized that soccer could not resume until it was safe for the children to return to school, and the ban on public gatherings was lifted by the Commonwealth and the Town of Arlington. This will not happen in time for there to be a spring soccer season this year. Therefore, for the health and safety of our players, their families, and our coaches, we must cancel the spring 2020 soccer season. In an effort to keep our players engaged and spirits up during these challenging times, we are pleased to offer online development opportunities led by our fabulous Director of Coaching, Paige Forster, on our website, facebook and instagram pages. All other soccer-related activities are canceled through June. 
Our decision aligns with the Boston Area Youth Soccer League which has canceled the league season, and Massachusetts Youth Soccer which currently has a ban on all youth soccer activity. We have also spoken to the Town of Arlington which is supportive of our decision to do what we feel is right to protect the health and safety of our players, as well as the parents, grandparents, friends, and family who come to practices and games. 
Refund Information 
We are currently reviewing our finances to determine how we will move forward with refunding the spring-season registration fees. Our goal is to recover and return as much of the spring registration fees as possible while paying our suppliers for the costs that were incurred to prepare for a spring season, honor our contracts and payment obligations, and maintain the club's fiscal solvency so that we can continue to offer soccer in the future to the children of Arlington. As a community and volunteer-based non-profit organization with fixed costs, we will be asking members to accept less than a full refund. We will be open and transparent in disclosing our costs and rationale for the amount to be returned. 
To assist families in financial need, we will establish a Financial Hardship Fund and ask families that can to donate their full Spring 2020 registration fee. Your support for this program is greatly appreciated and will be essential for families that are experiencing unusual financial hardships. 
We have a club board meeting scheduled for Sunday, May 3, 2020, where we will make a final decision on our path forward. We will provide additional information regarding the spring season refunds following this meeting. 
As a club and community, it is important to remember that we will get through these trying times together. With your support, the children of Arlington will play soccer again. In the meantime, please stay safe and healthy.
With warm regards,
Michael Girioni
President
Arlington Soccer Club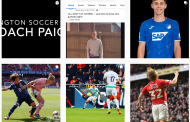 We remain committed to staying connected with our members and players during this uncertain time. We are using our social media platforms on Facebook and Instagram to post drills and development tips that players can follow at home – whether they are inside or in their backyard. We hope this helps with the important task of keeping our players active during our time away from the field.
Follow our daily skills and drills here:
@ArlingtonSoccerClub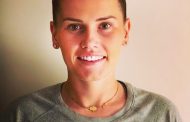 Paige Forster, the director of coaching for the Arlington Soccer Club, has been named a Regional Double-Goal Coach Award winner by Positive Coaching Alliance, a national nonprofit that works toward the development of better athletes, better people through sports done right.
Believing that "what gets rewarded, gets repeated," PCA names the youth and high school coaches across the country for this award to shine a spotlight on their efforts to make sports for young athletes a place where they can come together to learn, grow and develop the character they need to thrive in sports and in life.
"Paige Forster was selected as one of just 100 coaches across the country for this prestigious recognition because she leads players and coaches at the Arlington Soccer Club with thoughtfulness, caring, positivity and accountability," according to Beth O'Neill Maloney, executive director of PCA's New England chapter. "Forster's nomination, and the references submitted by the parents of children she has coached, as well as the coaches she has coached as Arlington's director of coaching, made clear that she not only understands the X's and O's of the beautiful game but that she also knows how to bring out the best in each person she coaches."
Maloney was impressed with the descriptions of Forster as "a 'once-in-a-lifetime coach' who can elevate a player's game while addressing the areas in which they need to grow. With the oft-repeated mantra that 'confidence is key,' Paige Forster has an exceptional impact on the 300+ volunteer coaches and the almost 2,000 young athletes in the Arlington Soccer Club by developing a positive youth development culture."
Forster is one of 100 Regional Double-Goal Coach Award winners, named for coaches who strive to win while also pursuing the goal of teaching life lessons through sports.
<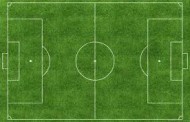 A great article we thought worth sharing…