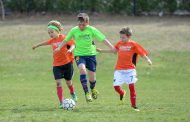 Registration is now open for PreK through 8th Grade.
Registration for Spring 2020 runs October 15 – November 15, 2019.
Late Registration starts November 15. All registrations after this date, for Grade 2 and above, will be assessed a $50 late fee and space on a team is not guaranteed.
Please use your EXISTING family account so that we retain your player's history – if you create a new account and player record(s) then your player's history is lost.
Coaches – all returning coaches should register to volunteer in AdminSports at the time of player registration. We cannot add you to a roster unless you are registered.
The season dates are not yet set, but will likely kick off the first or second weekend in April.
Registration for the spring high school teams will open sometime during the winter.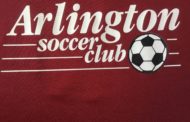 The Arlington Soccer Club has been in touch with the Town of Arlington Department of Health and Human Services regarding the threat of Eastern Equine Encephalitis (EEE) and West Nile Virus (WNV). The Department of Health and Human Services has released the following statement:
"Currently, Arlington is at low risk for EEE virus and moderate risk for WNV, therefore it is not necessary for evening activities to be cancelled at this time."
For soccer practices and games that take place during peak mosquito activity (dusk to dawn), the Town of Arlington recommends all participants wear insect repellent with DEET and protective clothing.
The health and safety of our players is the top priority of the Arlington Soccer Club. Should any families choose to keep their players home out of concern for their safety, those players will not be penalized for their absence.
We will be monitoring statements from the Town of Arlington closely. Should there be any changes to current recommendations, we will respond accordingly.
For more information please see the statement issued by the Town of Arlington Department of Health and Human Services.
Arlington Soccer Club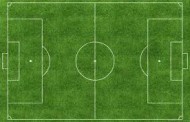 A great article we thought worth sharing…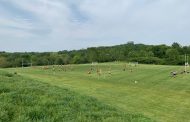 Thank you to the nearly 600 players who attended tryouts this spring…and to the 70+ evaluators and coordinators who worked the 20 tryouts.  Teams were selected by a slate of approximately 8 evaluators per gender/age group.  The rosters for the Arlington Soccer Club BAYS select teams for Fall 2019-Spring 2020 are indicated here.
Congratulations to all chosen, and a reminder that playing for an ASC select team is a two-season commitment, with a 50% practice and 90% game attendance expectation.
For those who were not placed on a select team, please remember that the vast majority of our club is comprised of players who do not participate on select teams.  We field approximately 95 BAYS and 35 intown teams for grades 3 and up each season; select teams represent less than 20% of our total teams.
All non-select players in grades 3 and 4 will be placed on an intown team – we are fortunate, due to player volume, to be able to run a very robust intown league in these age groups.  All non-select players in grades 5 and up will be placed on BAYS teams, competing in D3 and D4.  All non-select teams will be formed by August.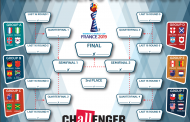 The US Womens National Team are one of the most succesful soccer teams (men or women) in history. With 3 World Cups, 4 Olympic gold medals, 8 CONCACAF Gold Cups, and 10 Algarve Cups. They kick off their 2019 World Cup campaign on Tuesday June 11th. We are sharing this World Cup schedule with our members to make sure you don't miss any USWNT action and to hopefully encourage our players to watch as much soccer as possible this summer! As France host what is set to be one of the most competitive women's World Cups ever, Arlington Soccer Club want to wish our women good luck against the worlds best!