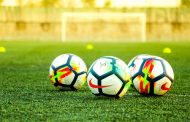 With much interest in our program after our 2021 tryouts, we are holding an additional one for anyone interested. We have a limited amount of spots left across both teams (A1 and A2 team). These teams are for grade 9-12 players wanting to play for a competitive team and a competitive level.
Practice is twice per week during the season (April- June) with games on Sundays and will play in a memorial day tournament. There is also a winter season (indoor) which practices will be Thursdays throughout the month of March.
Tryout Details
December 5th, 1:00pm-2:30pm at AC Turf
If you are interested please use this below form to sign up and confirm your attendance:
https://forms.gle/jh3Uhkr5qkx4t7DJ8
Many thanks,
Paige Forster
Head Coach
Director of Coaching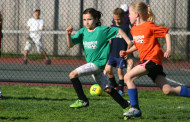 Open Registration for Spring 2022 runs October 25 – November 22, 2021 for all age groups (Pre-K through Grade 12).
Late Registration starts November 23 and players will pay a late fee of $50 for Grade 2 through Grade 8. A $50 late fee will be added to each player registration submitted after February 25 for the Grade 9 through Grade 12 (high school) age group.
Space on a team is not guaranteed for players that register after November 23. We field well over 2,000 players per year and the number of teams we can roster is dictated by the number of players that register during the open registration period.
Registering Players
Please use your EXISTING family account so that we retain your player's history. If you create a new account and player record(s), we cannot guarantee placement on the same team. To receive timely communications, please use your primary email when registering players.
Key Dates
October 25: Open Registration begins.
November 23: Late Registration begins, and waitlists are enforced for all programs. A $50 late fee per player is added to registration fees for Grade 2 through Grade 8.
February 1: Last day to withdraw with 50% refund. No refunds after this date.
February 18: Last day to register for Grades 2-8.
February 25: Late Registrations begins for Grade 9 through Grade 12 (high school). A $50 late fee per player is added to registration fees.
March 1: Last day to register for Grade 9 through Grade 12 (high school).
March 25: Last day to register for PreK, K and Grade 1 clinics.
Volunteer
Volunteer Coaches are Needed! The ASC relies on our volunteer coaches to help run the program. If you intend to coach in the spring, please register to volunteer in AdminSports at the time of player registration. Verify your primary email address and phone numbers at that time. We cannot add you to a roster unless you are registered.
The ASC values all of our coaches. Many of our coaches are men and we encourage more women to volunteer and coach a team especially for our coed clinics teams and girls teams.
Fee Schedule, Registration Policies and Financial Assistance
Please visit our website for additional program information and fee schedule – and, like us on Facebook! The ASC's complete registration policies are available here.
Questions and Contact Information
Questions regarding specific programs or coaching can be directed to the Directors below:
Age Group Directors:
PreK Clinic – Dave Erbe, prek-clinic@arlingtonsoccerclub.com
Kindergarten Clinic – Laura Vanderberg, k-clinic@arlingtonsoccerclub.com
Grade 1 Clinic – Steve Klosterman and Charlotte Poage, grade1-clinic@arlingtonsoccerclub.com
Grade 2 League – Oliver Donnelly, grade2-league@arlingtonsoccerclub.com
Grade 3-4 Intown Girls – Stephen Cornelissen, intowngirls@arlingtonsoccerclub.com
Grade 3-4 Intown Boys – Michelle O'Day, intownboys@arlingtonsoccerclub.com
Grade 5-12 Girls – Dan Bonardi and Patsy O'Brien, bays-girls@arlingtonsoccerclub.com
Grade 5-12 Boys – Chris Connelly and Steve Moniak, bays-boys@arlingtonsoccerclub.com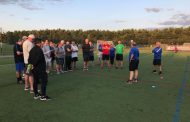 2021 US Soccer D License – Blended Format
Registration is open for the Mass Youth Soccer Blended D License beginning on July 26th.
Virtual Classroom sessions will take place from July – November with 2 candidates attending an in-person field event in Lancaster on November 13, 2021.
Click here for further information on the D License
2021 US Soccer C License: July – October
Mass Youth Soccer is excited to host a US Soccer C License in collaboration with New Hampshire Soccer Association.
Virtual Classroom sessions for the C License begin in July 2021 with candidates attending 1 in-person meeting hosted at Devens/Lancaster, MA from October 8-11.
To be eligible for the C License, candidates must have held a National D License for 12 months.
Click here for further information on the C License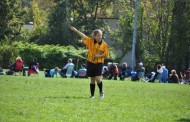 Arlington Soccer Club supports the BAYS Zero Tolerance Policy, which governs the behavior of coaches and spectators toward referees. The policy is designed to foster good sportsmanship, provide a friendly and safe environment, and support the development of referees, many of whom are relatively young and inexperienced.
More info here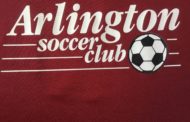 Season end date is November 8.
FOR COACHES
Equipment Night:
Wednesday 16th September
6:00pm-7:30pm
Arlington Recreation Parking Lot (towards the baseball diamond)
Address: 422 Summer St, Arlington, MA 02474
Only 1 coach per team
Must wear mask
Thursday 17th September
7:00pm-9:00pm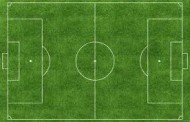 A great article we thought worth sharing…